2019 Seniors Mens and Womens Finals Wrap Up
Men's
1st Grade 5th Place Finalists
2nd Grade 5th Place Finalists
3rd Grade Finalists
4th Grade Minor Premiers/Premiers
5th Grade Minor Premiers/Runners Up
6th Grade Black Semi Finalists
6th Grade White Premiers
7th Grade Minor Premiers/Runners Up
8th Grade Premiers
9th Grade Black 6th Place
9th Grade White Runners Up
Ryde claimed a glut of team awards at the SHA Presentation Night.
The Panthers claimed:
? PL3 & PL4 Club Championship
? SL1 & SL2 Club Championship
? SL3 & SL4 Club Championship
? PL4, SL2, SL4 Premiers
? PL4, SL1, SL3, SL4 Minor Premiers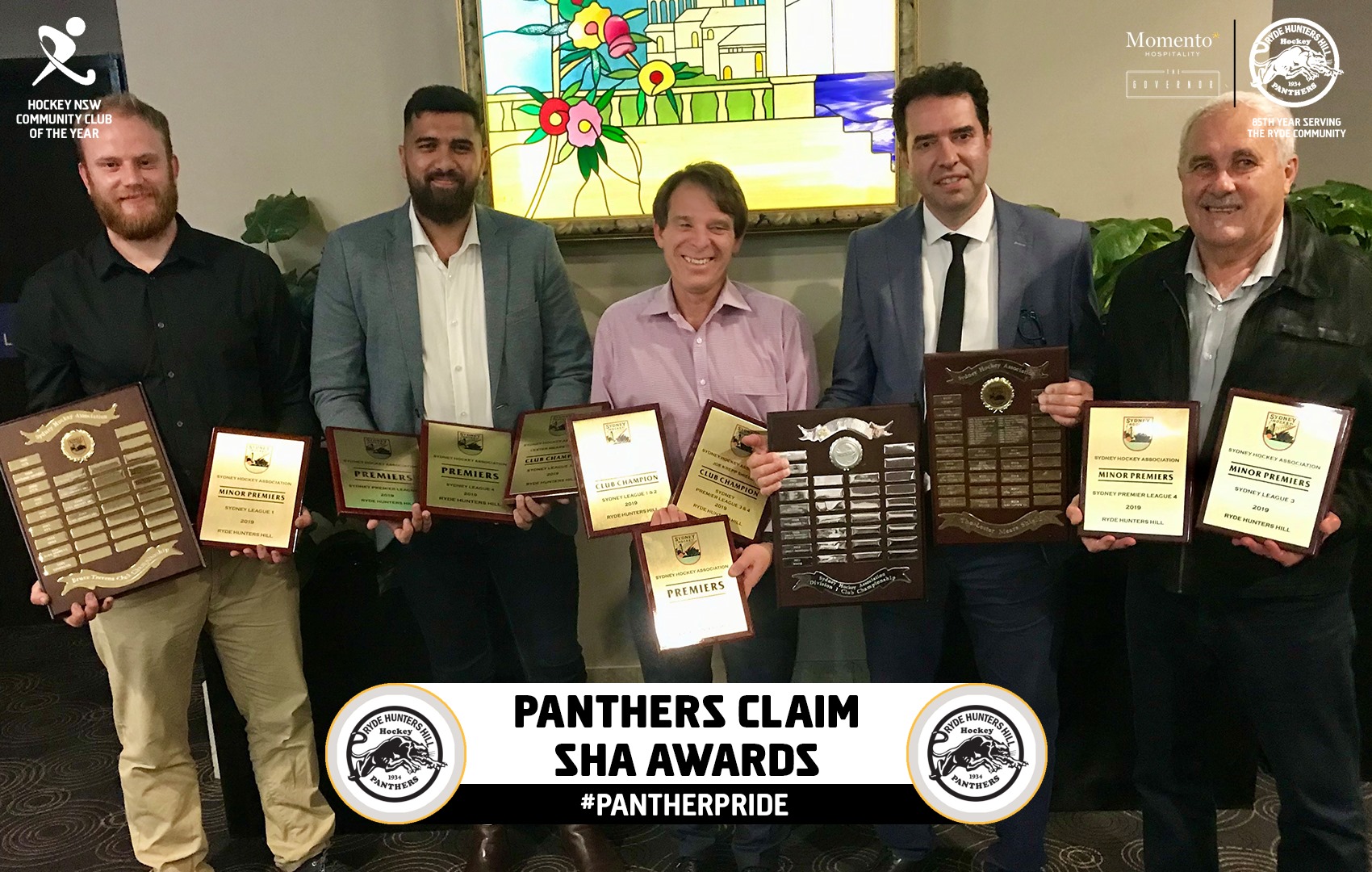 Women's
1st Grade Premiers
2nd Grade 9th Place
3rd Grade 4th Place/Finalists
4th Grade 5th Place
5th Grade Runners Up
6th Grade 5th Place
7th Grade 5th Place
A HUGE congratulations to Mikki Patterson who claimed the prestigious Loretta Dorman Medal at the Sydney Women's Hockey League Presentation Night. The award recognises the best & fairest player in Metro League 1.
A big congratulations too, to Abby Wilson, who claimed the Leading Goalscorer award for a third straight year, and to Morgan Blamey who was also among the nominees for the Loretta Dorman Medal.