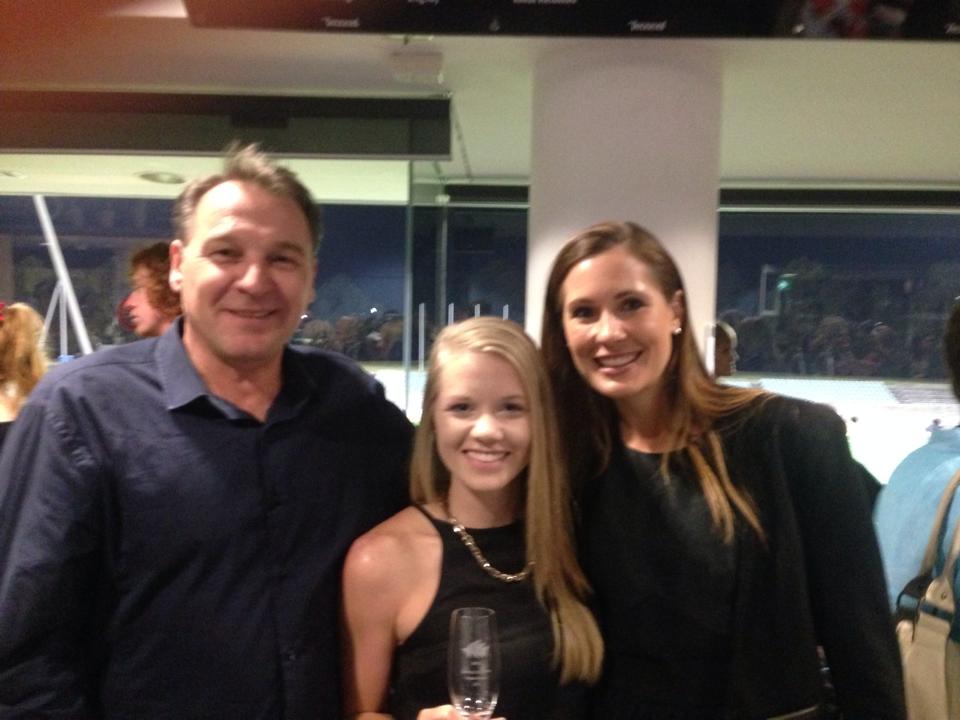 Ryde Players nominated for prestigeous SWHL Loretta Dorman Award
23rd September
SWHL Awards Evening
Congratulations to Kirsten Pearce on being awarded the 2014 Leading Goalscorer for the SWHL competition (for all 6 grades) at the SWHL Awards evening this week. A fantastic achievement as this is rarely awarded to an ML1 player.
Well done also to Kirsten and Tegan on both being top 5 finalists for the prestigious Loretta Dorman Medal. This award is presented to the Best
& Fairest player in ML1. Again, a huge achievement for the club to have 2 players in the top 5. Congratulations girls!